PBC SKYWARN Download Page

These brochures may be downloaded and used for personal and media use to promote the SKYWARN program
Skywarn® and the Skywarn® logo are registered trademarks of the National Oceanic and Atmospheric Administration, used with permission.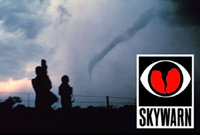 Note: The below brochures are in Adobe Reader PDF files. Get ADOBE PDF Reader, click here.
To download a brochure, click on that brochure or use the Download link below each brochure.
_________________________________________________________________________________________________
Palm Beach County SKYWARN Brochure Good Resource for Public Media
This brochure contains information on :
What is SKYWARN
Who Can Join
How To Join
How To Obtain Training & Certification
Palm Beach County SKYWARN Contact Information
About Palm Beach County SKYWARN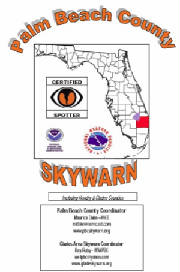 Download PBC Skywarn Information Brochure