Inside:
PBC SKY TRACKER Newsletter
Test Issue
Inside
Coordinators Corner

Spotter Report

Skywarn Amateur Radio

Training Topic of The Month

Up-Coming Events & NWS Corner
PBC Skywarn Amateur Radio Net Guides
PBD ARES Amateur Radio Traffic Handling Guides
PBC SkyWarn NCS Guides
New
Below are the PBC SkyWarn Amateur Radio Weather Net NCS Guides. These guides were developed and up-dated Aug 7 2014 by PBC Skywarn Coordinator Mo Dake K9EE.
The criteria is current in keeping with the levels of severe weather established by the NWS-WFO Miami.
As NCS, to maintain an effective net, you will need to follow the Net Criteria, correct net level and follow the appropriate preamble.
These guides cover:
PBC SkyWarn Weather Watch Net Preamble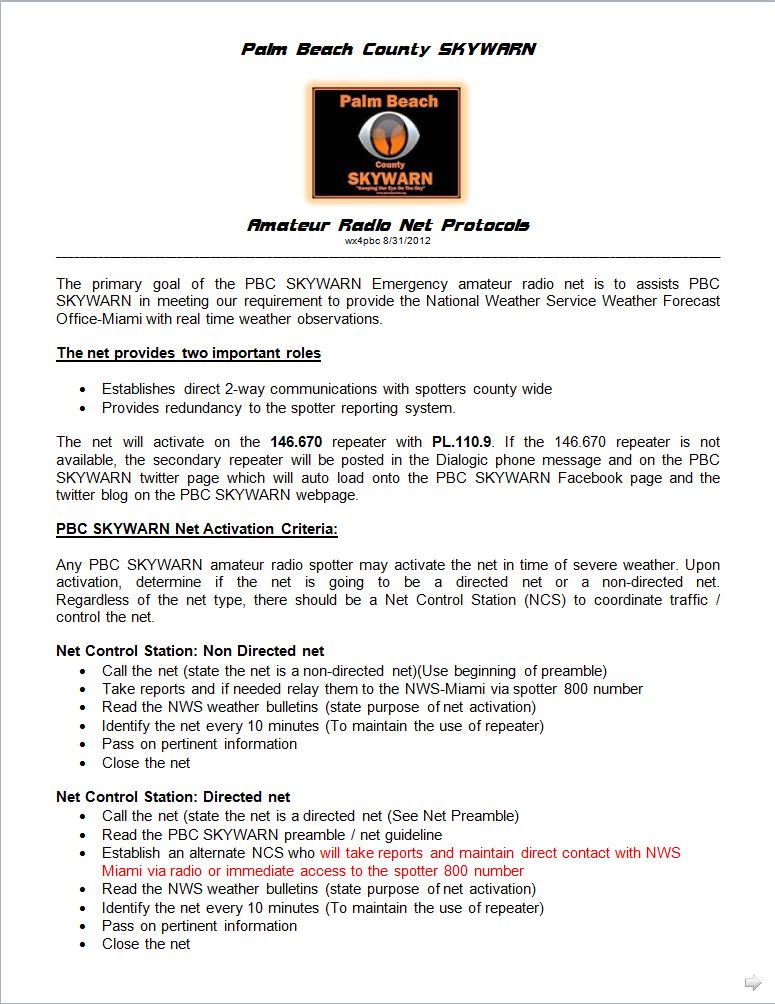 PBC SkyWarn Severe Weather Net Preamble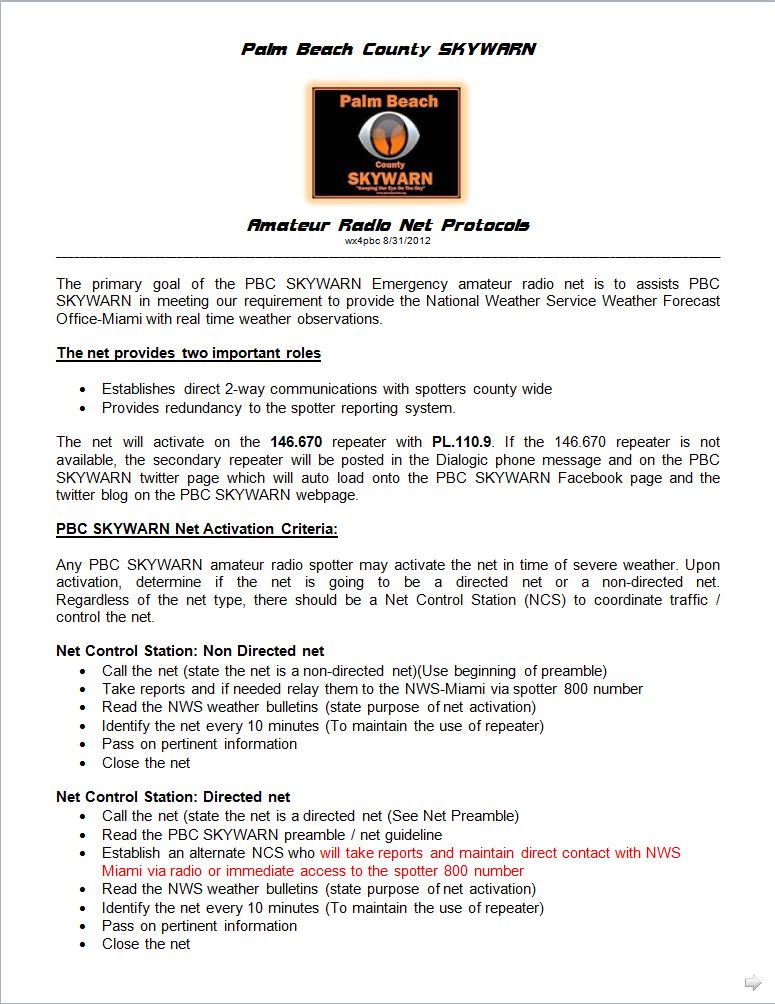 Download these documents & save on smartphone and tablet. Have them when and where you need them.
To download,right click the document then select "Save target as"
WX4PBC's PBC ARES ICS 213 Traffic Handlers Guide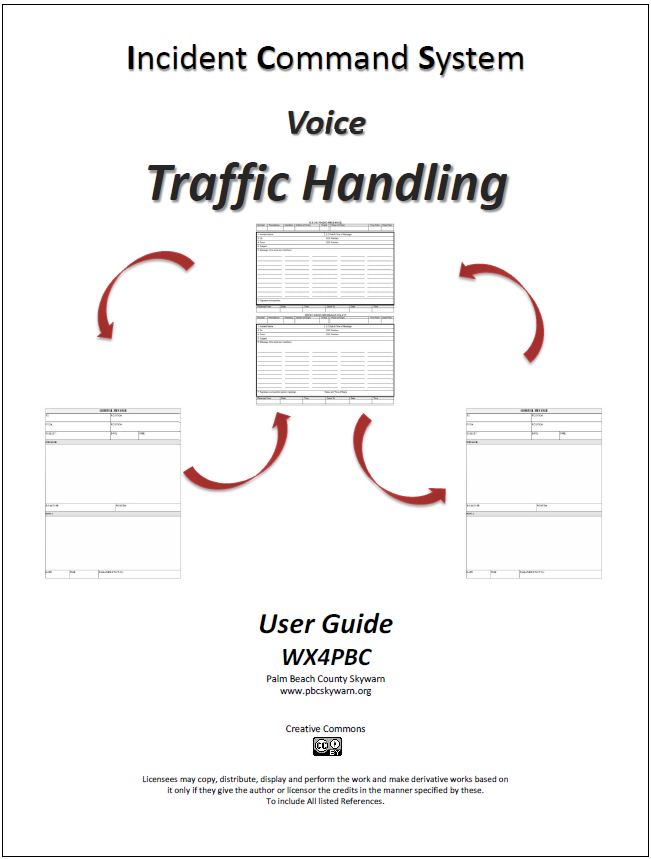 Inside:
How To
WX4PBC's PBC ARES Informal / Tactical Traffic Handlers Guide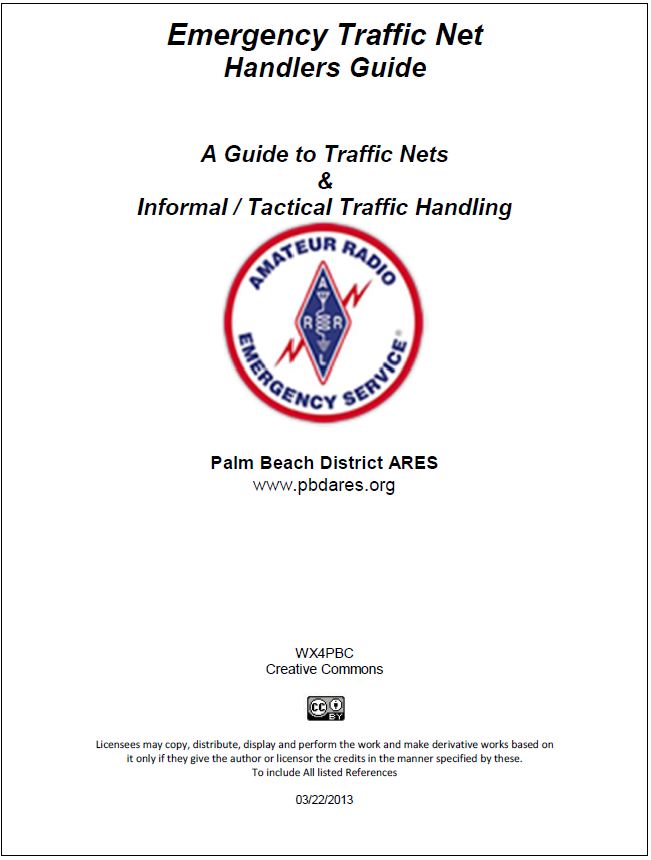 Inside:
How To:
WX4PBC's Addendum To 213 Guide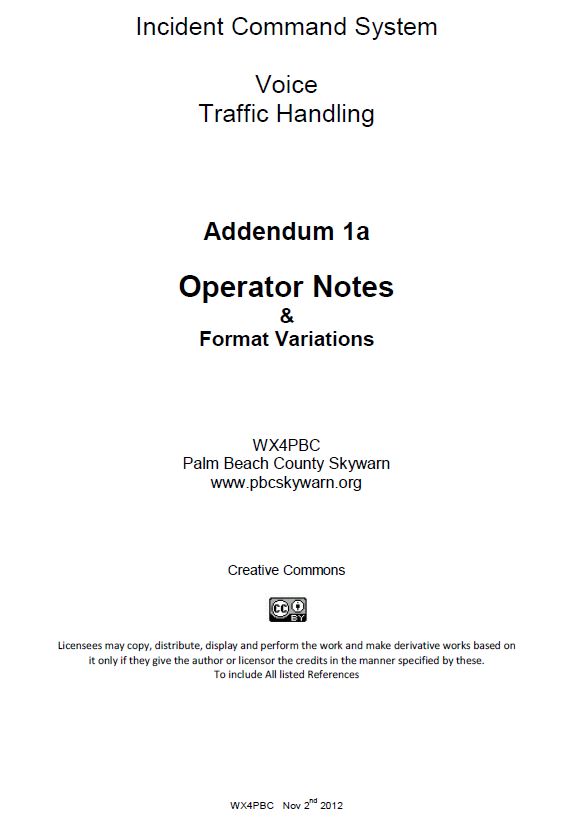 Inside:
How To: